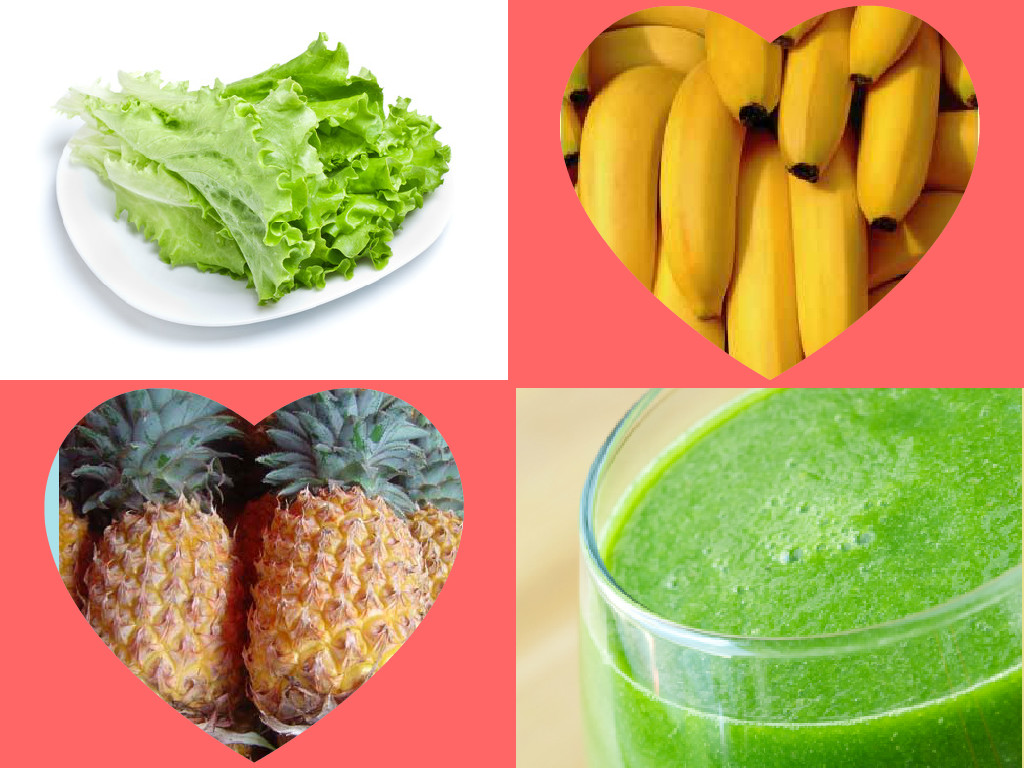 Everyone wants to have a high quality life! We want to be free from illness, full of energy, have radiant hair, skin and nails, and maintain a fit body with an ideal weight. But, for many persons, the thought of reducing or eliminating certain foods from their diet (like refined sugars, refined flours, salt, saturated fat, chemical preservatives, animal flesh, dairy, etc.) is just unimaginable. They feel like they can't do without these 'dietary norms', but still want to be healthier. But, whatever your aim is – weight-loss, glowing skin, improved digestion, extra energy, mental clarity, a detox or optimal nutritional intake – green smoothies are the answer! Nope, I'm not joking. In fact, I'm challenging you to start a daily habit of drinking green smoothies. Yes, for the month of July, I will being doing it and you should join me. My long-time friend, Cheryl, and I are taking on this 30-day challenge.
The 30-Day Green Smoothie Challenge, which is being hosted by Jadah & Jen of Simple Green Smoothies from 1-30 July 2013, is right around the corner and you need to jump on-board! The primary objective of this challenge is for us to drink a 2-cup serving green smoothie each day, for 30 days, in addition to our regular diets. No reduction or elimination of anything! Easy, right?! So, you just keep eating your regular food (healthy or otherwise – LOL) and drink a smoothie everyday. However, if your aim is weight-loss, you may choose to use the green smoothie to replace a meal or two.
So, tomorrow (Thursday June 27) the first shopping list will be sent out (and one will be sent out each Thursday)! Remember that this information should be used just as a guide and for inspiration. It's not supposed to overwhelm you. If you take a quick look back at the last blog post I made about Jamaican Green Smoothies, you will see that we have easy to find leafy greens in Jamaica that you can use if you have difficulties finding some ingredients like swiss chard or dandelion greens. So, this would be a good time to stock up on some Callaloo, Pakchoy, Cabbage, Lettuce, Chinese Cabbage, Celery, Spinach and Indian Kale. It's key to remember that you should rotate your leafy greens, and that you should experiment and try out new recipes on your own. In fact, if you are adventurous, you may even want to try other, not-so-popular edible leaves from the plants of the dasheen, yam, sweet potato, pumpkin or the pawpaw.
For this 30-day challenge, we want to team up to start a daily green smoothie habit and use this new habit to change our lifestyle – one cup at a time! Wouldn't it be great to see all the transformation pictures and stories on Augus' Maanin?! Now, if you're still timid and hesitant, they have posted a FAQ page where they deal with all the basics for green smoothie beginners and explain the 'terms & conditions' of the challenge. Some of you may want to read that first to feel comfortable that you can handle this challenge 🙂 When you're done, please go to this link to get signed up: http://simplegreensmoothies.com/30-day-challenge.
So, what will you need? Between today and Sunday (June 30), please try to get (if you don't already have them):
Blender – to make the green smoothies in, any type is fine.
Travel cup/mug/jar – to take your green smoothies with you wherever you go.
Leafy greens – the more variety you use, the better.
Fruits – both fresh and frozen can be used.
Water – or any other healthy liquid like coconut water, almond milk or mint tea.
It's as easy as blend, pour, drink!
If for any reason, you sign up after the challenge has started, you will still be able to have links to access past shopping lists (for the duration of the challenge). Please remember to share your daily green smoothies – pics, recipes, your feelings, anything – on your personal Facebook profile and on the Didan Ashanta Facebook page.
Let's take on this challenge to jump-start a healthy lifestyle – "one cup at a time".